Back to The 265
Leicester George Ellis
Name on Board
L Ellis
Name on Service
Records
Leicester George Ellis
Enlistment Age
18
Occupation
Clerk
Place of Birth
Christchurch, New Zealand
Next of Kin
Mr G A and Mrs Agnes Ellis
Address
12 The Esplanade, Williamstown, Vic
Marital Status
S
Enlistment Date
18/02/1915
Service No.
875
Enlistment Place
Melbourne, Vic
Embarkation Place
Melbourne
Embarkation Date
13/04/1915
Embarkation Ship
HMAT Wiltshire A18
Unit on Embarkation
4th Australian Light Horse Regiment
Date of Death
23/08/1915
Unit on Death
4th Australian Light Horse Regiment
Rank on Death
Trooper
Cause of Death
Died of Wounds
Place of Wounding/
Death
Died on HMHS Formosa off Gallipoli Peninsula. Buried at sea
Cemetery or Memorial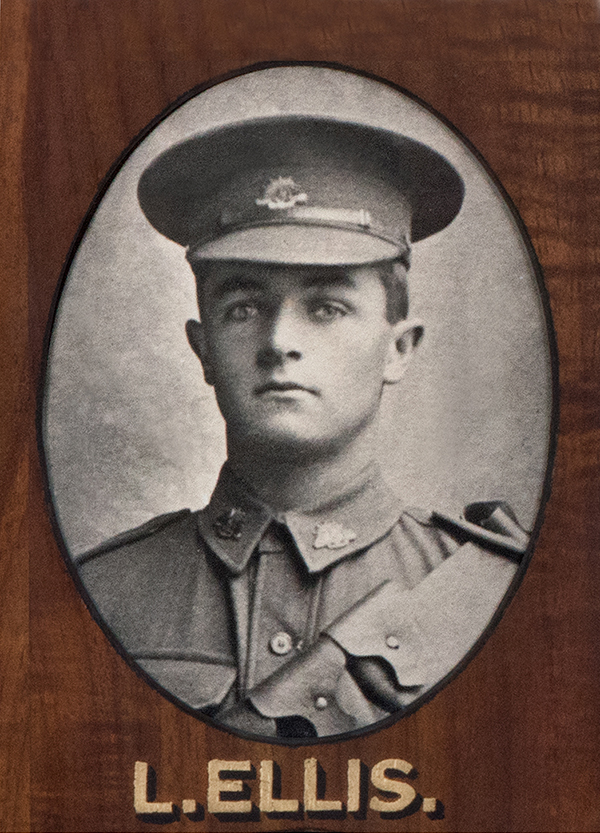 Additional Information
Born in New Zealand, Leicester Ellis moved to Australian with his family when he was 11 years of age.  He attended the Central State School, Williamstown and was a member of the Holy Trinity Men's Rifle Club.
Prior to enlisting in the 4th Light Horse, he was a clerk with the Metropolitan Gas Company, Flinders St, Melbourne.
Recruits for the 4thLight Horse were drawn in large part from the Melbourne metropolitan area.  Initially they remained in Egypt due to the unsuitability of the Gallipoli Peninsula terrain for mounted troops.  However, infantry casualties were so severe they were sent, without their horses, as infantry reinforcements.  The Regiment landed on 22 and 24 May and its squadrons were initially scattered to reinforce the infantry battalions already ashore. After the regiment reunited on 11 June, much of their time was spent defending various positions, most frequently around Ryrie's Post.
Two of his brothers also served in WW1.  Harold Stanley Ellis (839) enlisted in the 13th Light Horse in June 1915, served in Egypt and France and returned to Australia in April 1919.  William Arthur Revell Ellis (2413) enlisted in the 8th Light Horse, served in Egypt and France and returned to Australia in July 1917.
Additional Documents and Photographs
Click on the image to see a larger view