Back to The 265
Albert Lawrence Deane Taylor
Name on Board
ALD Taylor
Name on Service
Records
Albert Lawrence Deane Taylor
Enlistment Age
20
Occupation
Engineering Draftsman
Place of Birth
Williamstown, Vic
Next of Kin
Charles and Elizabeth Taylor
Address
4 Ferguson St, Williamstown, Vic
Marital Status
S
Enlistment Date
7/06/1916
Service No.
3193
Enlistment Place
Melbourne, Vic
Embarkation Place
Melbourne
Embarkation Date
23/11/1916
Embarkation Ship
HMAT Hororata A20
Unit on Embarkation
2nd Pioneer Battalion
Date of Death
20/05/1918
Unit on Death
No. 3 Squadron, Australian Flying Corps
Rank on Death
Lieutenant
Cause of Death
KIA
Place of Wounding/
Death
France
Cemetery or Memorial
Vignacourt British Cemetery, Vignacourt, Picardie, France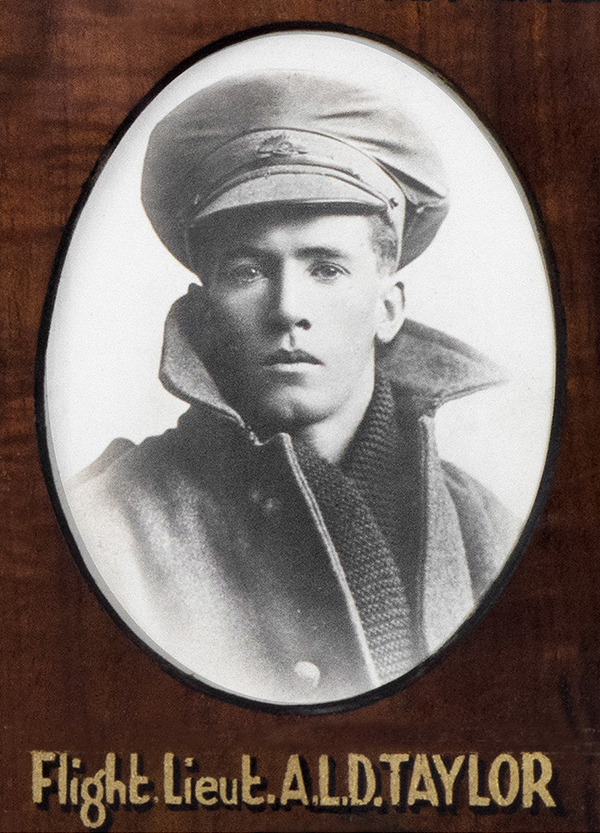 Additional Information
Albert Taylor attended Central State School, Williamstown and Working Men's College.
He transferred to the Australian Flying Corps in August 1917 and completed a course at the No. 1 School of Military Aeronautics.  He was appointed Flying Officer/Observer and promoted to 2nd Lieutenant in December 1917 and appointed Lieutenant in March 1918.
Albert Taylor was killed in action on 20 May 1918.
In his Red Cross file witnesses confirm that the plane was hit by machine gun fire and Lieutenant Taylor was shot in the head.  The Pilot, Captain Jones was wounded and managed to fly the plane back before crashing close by the airport.
Lieutenant Albert Lawrence Dean Taylor was buried at Vignacourt British Cemetery and a cross made out of a propeller.
Albert Taylor can be seen in Australian War Memorial photo E02044 standing by the wreckage of the Red Baron's plane, see additional photographs section below. It's believed that Baron von Richthofen's (the Red Baron) Fokker Triplane was shot down by a Lewis gun attached to a Battery of Australian Field Artillery and crashed in Australian lines.
Additional Documents and Photographs
Click on the image to see a larger view